RAFI BLUMENFELD: RESUMÉ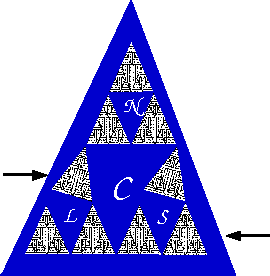 Note that this page is not always up to date. For an updated version and downloading purposes please use my
Education
1985-89 Ph.D., Physics - Tel Aviv University. Thesis: Random systems - Nonlinear conductivity and distributions, Supervisors: Profs. Amnon Aharony and David J. Bergman, magna cum laude.
1983-85 M.Sc., Physics - Tel Aviv University. Thesis: Nonlinear random resistor networks, topological problems and fluctuations, Supervisor: Prof. Amnon Aharony, magna cum laude.
1980-83 B.Sc., Physics - Tel Aviv University, magna cum laude.
Employment / Appointments
1998-present Visiting Scholar, Cavendish Laboratory, Cambridge, UK.
1997-98 Mesoscale Project Leader, R&D, Molecular Simulations Inc. (now ACCELRYS), Cambridge, UK.
1996-97 Research scientist, Cambridge Hydrodynamics (with S. A. Orszag), Princeton, NJ, USA.
1993-96 Director's Fellow, Los Alamos National Laboratory, NM, USA.
1992-93 Research Associate, Princeton University, USA.
1989-92 Research Associate, Cavendish Laboratory with R. C. Ball), University of Cambridge, UK.
1987 Visiting Research Scientist, IBM (with B. B. Mandelbrot), Yorktown Heights, USA.
Awards, Honors
Director's Fellowship, Los Alamos National Laboratory - 1993-6
Leo Baeck Lodge grant - 1990-2
Scholarship Award, Weiler Foundation - 1989
Distinction Award, Tel Aviv University - 1985, 1988, 1989
Scholarship, Tel Aviv University - 1982-9
Research interests (present and past)
(For more details click here)
Stress transmission and yield dynamics in granular systems and solid foams.
Stretching dynamics and micro-manipulation of single polymer chains and implications to dynamics near and below the glass transition and mechanical properties.
Formulation of a first-principles statistical theory for growing interfaces (dormant).
Magnetic systems, spin chains and evolution of magnetic domains (exciting stuff but dormant due to lack of time).
Morphologies and dynamics of slow and fast fractures (dormant).
Structure-property (Transport, dielectric, mechanical) relations of composite materials (dormant).
Electromagnetic waves in strongly nonlinear media (dormant).
Moving curves in 3d with applications to protein and polymer dynamics and in 2D with applications to ultra-fast imgae transmission.
Organization and Professional Activities
2004 - Programme Committee, SPIE conference Fluctuation and Noise, FaN2004, Maspalomas, Gran Canaria, Spain, 25-28 May
2003 - Chairman, Statics and Dynamics of Systems of Rigid Particles, Isaac Newton Institute, Cambridge, UK 10 December
2003 - Organizing Committee, SPIE conference Fluctuation and Noise, FaN2003, Santa Fe, NM, USA, 1-4 June
1999-2001 - Specialist Subject Reviewer, Quality Assurance Agency (QAA) for Higher Education, UK
2000 - Organising Committee Member, MESOMECHANICS2000, China
1995 - Organiser and Chairman, Workshop on Fractal Analysis and Modelling of Materials, Los Alamos National Laboratory, USA
1994-96 - Organiser and Chairman, Working Group on Protein Dynamics, CNLS, Los Alamos National Laboratory, USA
850 citations (Source: ISI Science Citation Index, October 2003)
59 papers in primary peer reviewed journals (further 6 submitted)
20 contributions to Symposia and compiled volumes
15 papers in various stages of preparation
Invited colloquiua, departmental seminars, talks
15 invited colloquia and departmental seminars
Over 50 invited group seminars
Over 40 invited presentations in conferences
Over 35 presentations in conferences as a regular speaker
Teaching, Supervision
Seven years of supervision and tutorials to Physics undergraduates, Cambridge University. Subjects: Statistical physics, Waves, Dynamical systems, structure and properties of condensed matter.
Summer student: Yi Jiang (now staff member of Los Alamos National Laboratory)
Course: Percolation and Fractals to engineers, Princeton University.
External and internal examiner of PhD Viva Voce exams in Physics and Chemistry
Back to Contents